VERDE (SOLD)
Verde's clean, clear architecture makes it stand out from the crowd with the light, skies and views entering the homes through the generous windows.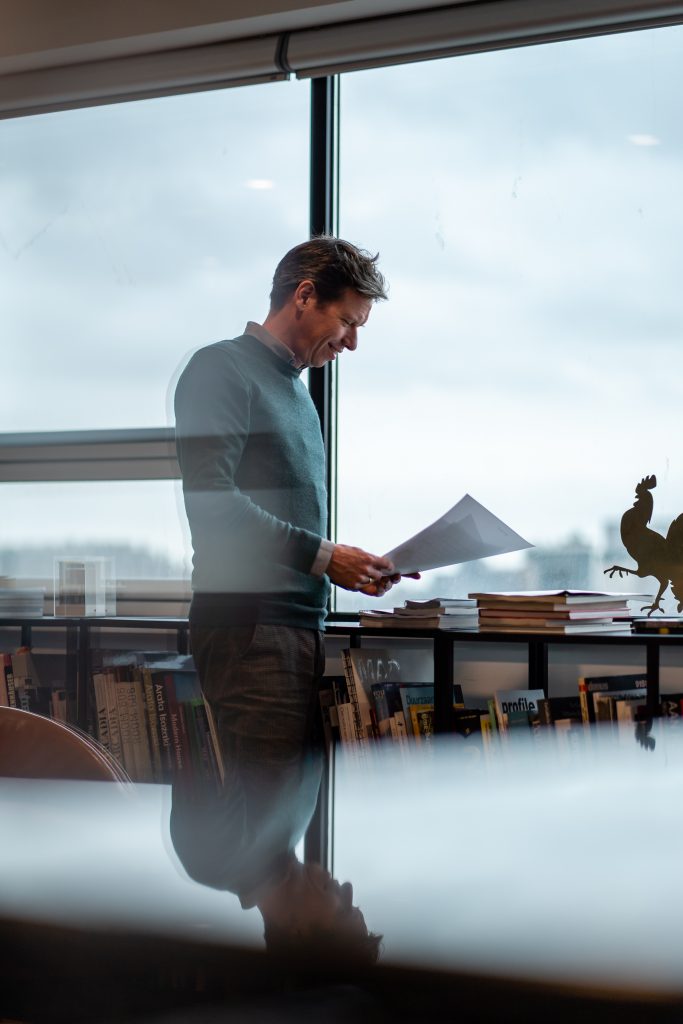 THE DESIGN
The protruding facade elements and staggered balconies bring Verde to life and show the vibrant and free-spirited style of this side of the building. The building blends into the environment. On the street side, it focuses mainly on privacy, but the building opens up on the IJ side to enjoy a phenomenal view.
APARTMENTS VERDE
15 exclusive apartments
Lots of light through large windows
Living areas ranging from 88 to 338 m2
Ceiling height of almost 3 meters
Spacious, specially designed outdoor spaces
View over the IJ and the city
Within walking distance of the ferry to Amsterdam-West and only a five-minute bike ride to the ferry to Central Station
Own land, no leasehold
Own parking space(s) in parking basement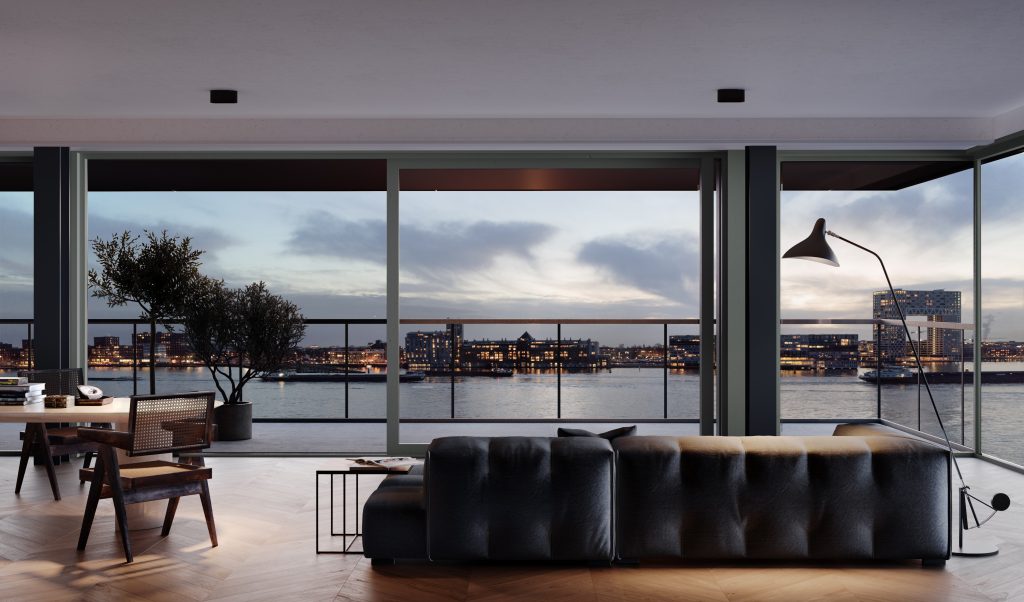 15 UNIQUE APARTMENTS
Verde is home to 15 luxurious apartments for sale, featuring large outdoor areas facing the sun. The black steel alternates with spacious windows, with clean lines framing the phenomenal view that is accentuated by the open corners. The edges of the floors run over the balconies, revealing the building's open and authentic structure. The steel frames reinforce the structure of the design, and the free-standing steel columns accentuate the openness of the apartment's layout.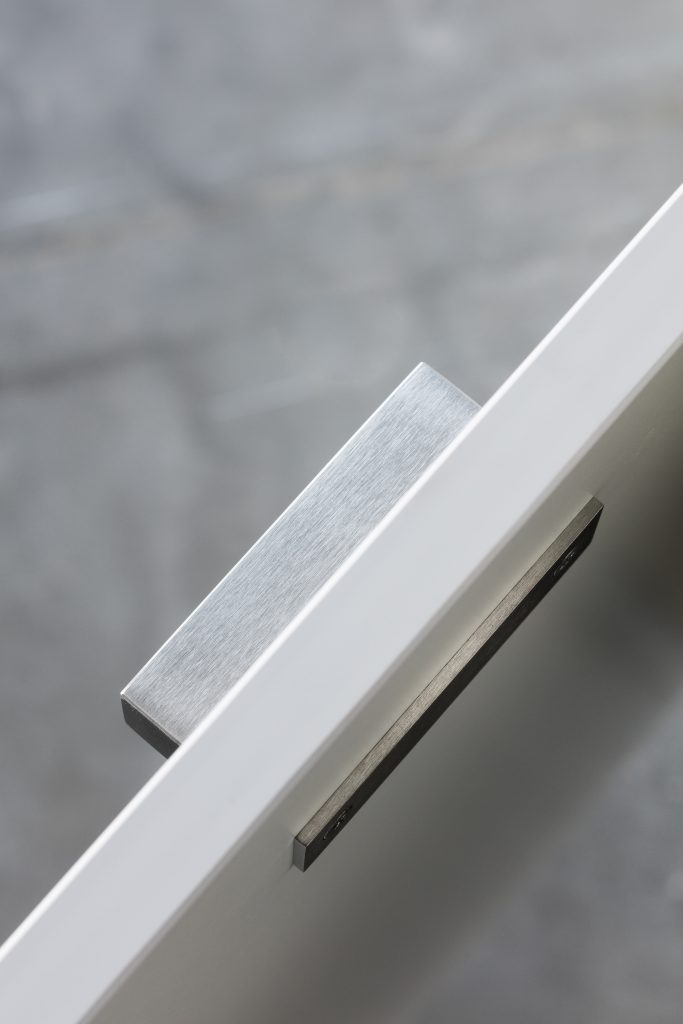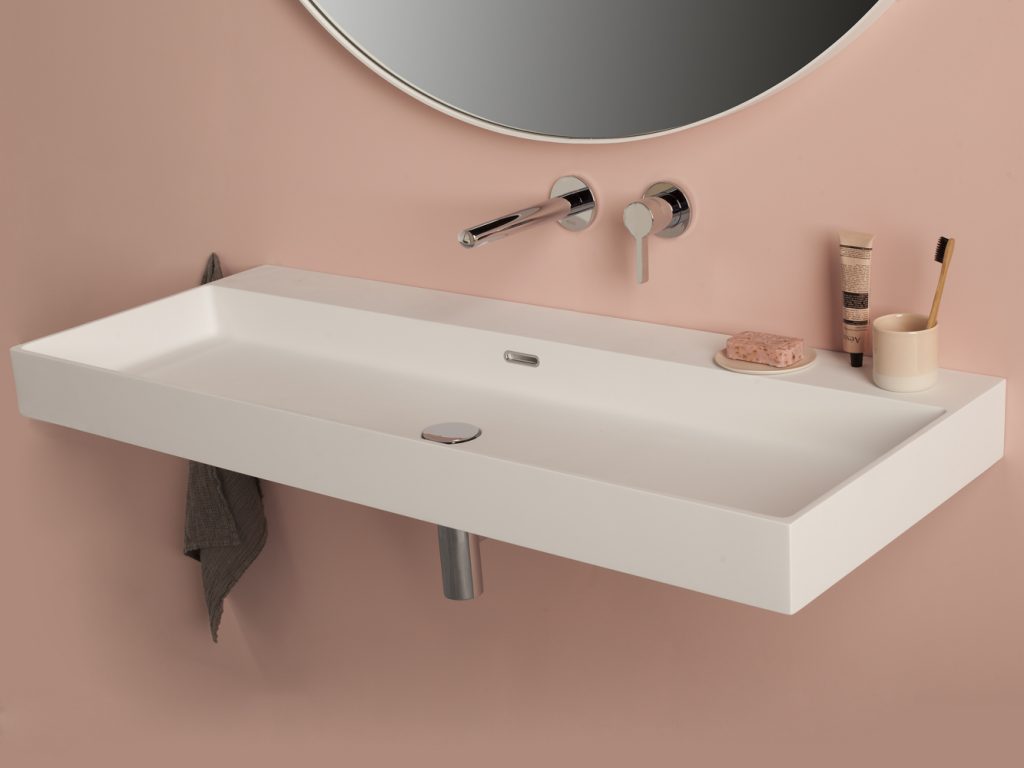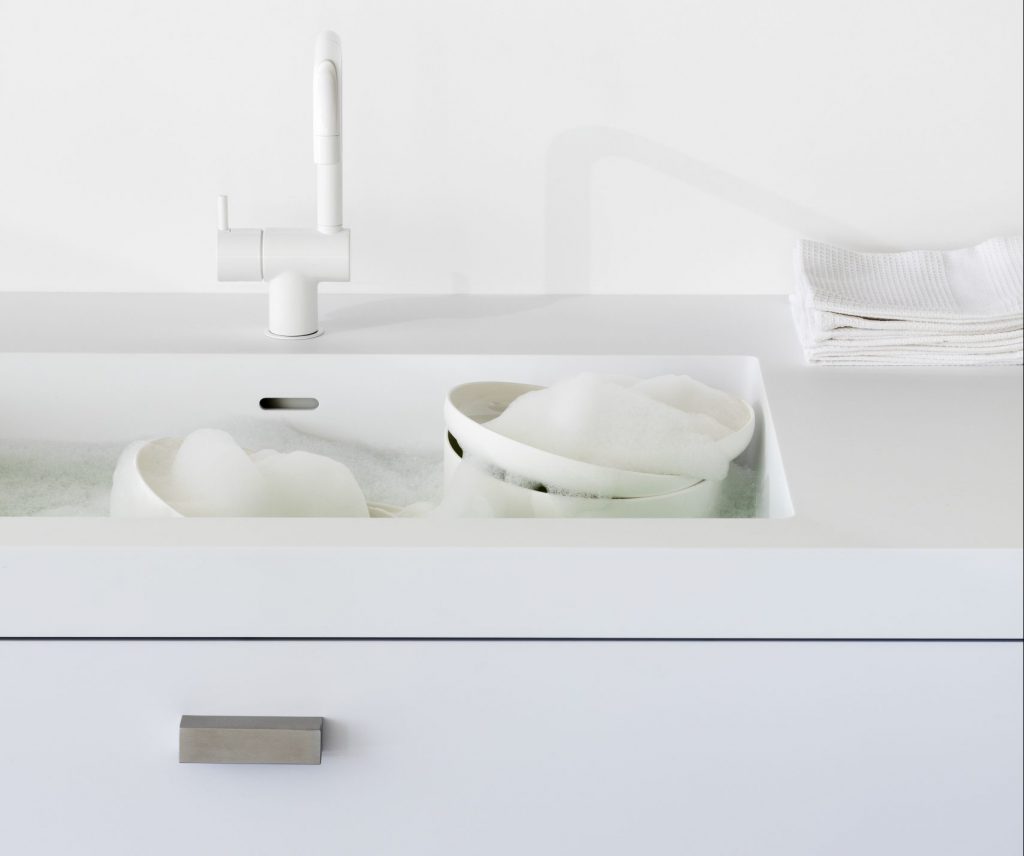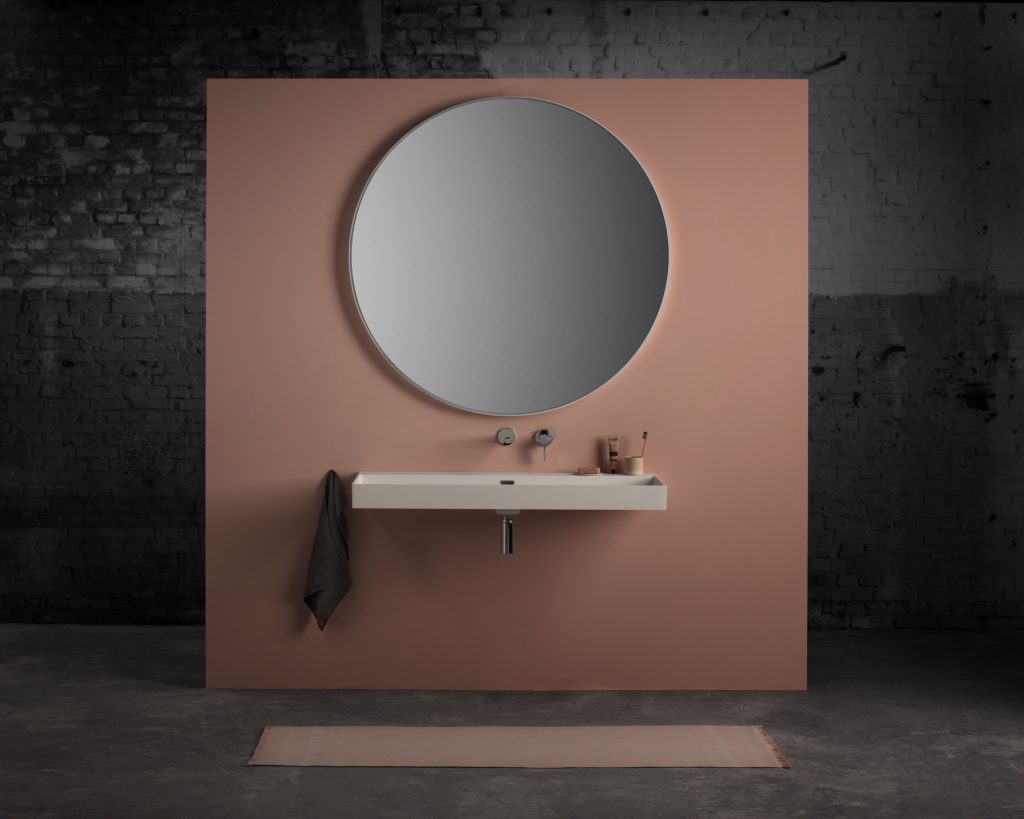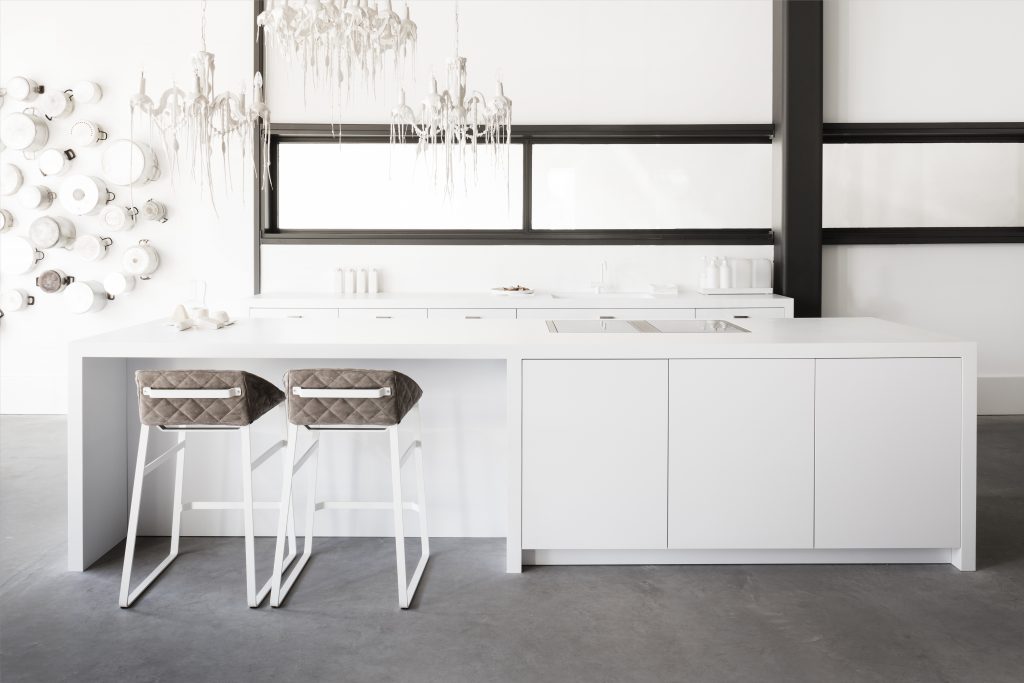 LUXURIOUS BATHROOM AND KITCHEN
All apartments include a beautiful, completely finished kitchen designed by Piet Boon. Each apartment has its own layout and the arrangement of the kitchen therefore differs per apartment. Of course, future residents have the opportunity to adapt or redesign their kitchen together with the designers of Piet Boon Kitchen.
The bathrooms and sanitary facilities radiate luxury and offer optimum comfort. The finishing, which has been carried out down to the last detail, fits seamlessly with the layout and surface of the various apartments. The common denominator in this is the use of Tortu products and materials for all bathrooms and sanitary ware. Tortu stands for a perfect combination of quality, functionality and design and offers a very wide range.