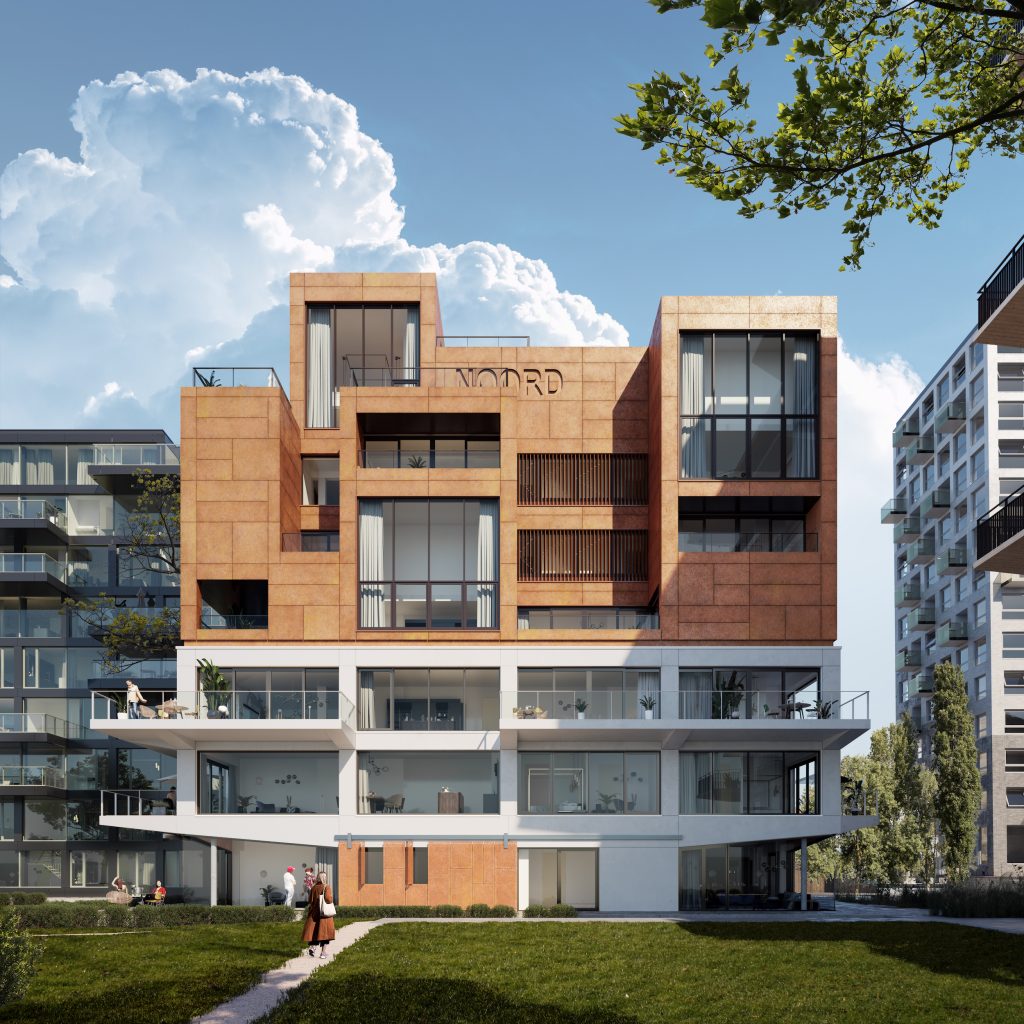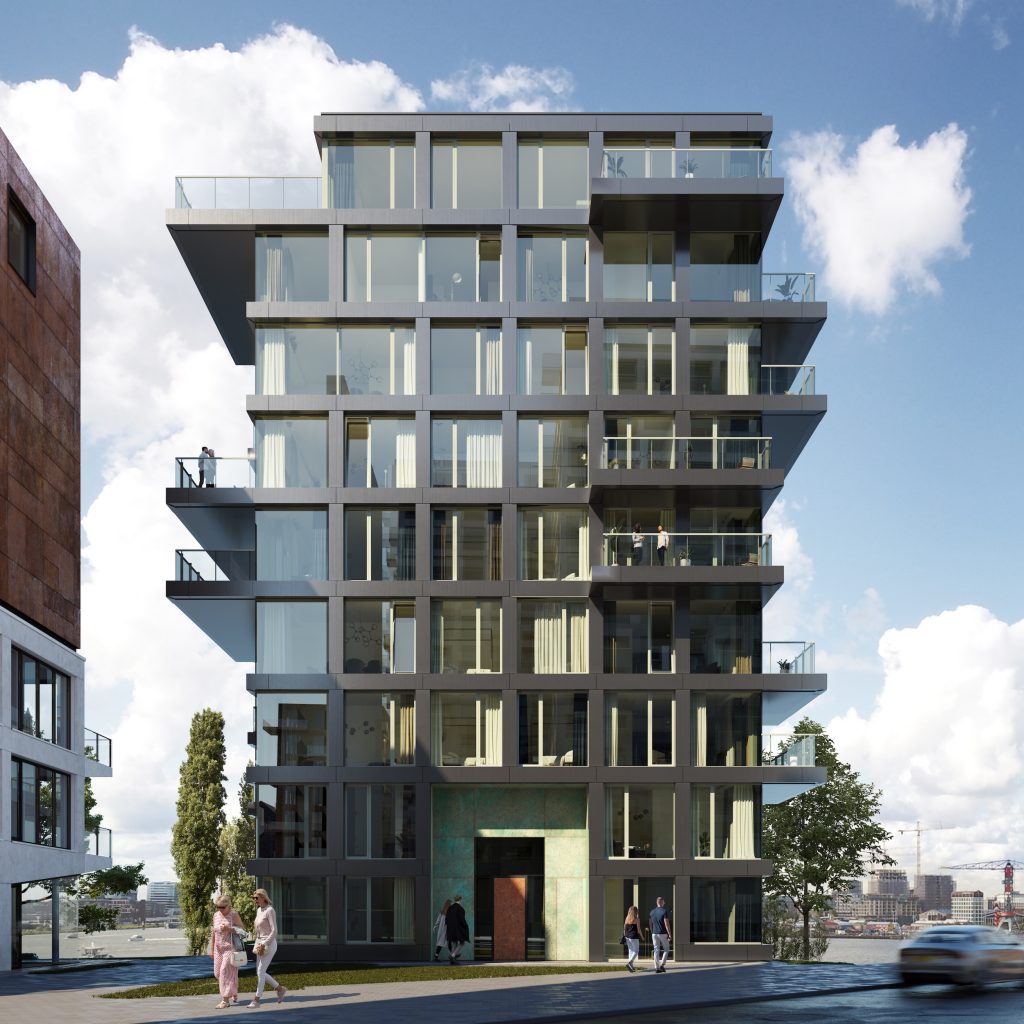 All apartments in Kaap are sold.
All apartments are now sold out and construction is in full swing. Future residents are looking forward to moving in.



CENTRAL LIVING IN AMSTERDAM-NOORD, WITH VISTAS OF THE IJ, THE SUN AND THE CITY'S SKYLINE ALL IN ONE
A unique spot on the banks of the IJ, a stone's throw from the centre, with magnificent views that change by the minute. Here, sailing yachts alternate with cargo ships, languidly gliding past the city skyline. Living here brings vibrant tranquillity, inspiration and energy. KAAP consists of five distinctive, small-scale buildings with panoramic apartments that offer wide vistas across the IJ and Amsterdam, and will soon be enveloped by the Oeverpark, a green zone stretching along the IJ featuring a remarkable hospitality pavilion. Space, sunlight and daylight in spades. Welcome to KAAP.

AMSTERDAM-NOORD
Amsterdam-Noord is a lively and inspiring district that is steadily developing into Amsterdam's creative hub. Contrasts abound here. As the impressive modern architecture, fashionable outdoor bars, stylish restaurants and a sophisticated start-up scene are interspersed with industrial sites, verdant parks and the rural countryside. KAAP is situated in one of the district's most remarkable areas, next to the IJ and on freehold land. Moreover, KAAP is easily accessible, both by ferry or metro and bus, as well as by car and bicycle.

PAVILION
The pavilion, part of Kaap, is a beautiful transparent building of glass with steal elements. This building will accommodate a hospitality concept with a spectacular terrace on the IJ side. For KAAP residents the ideal location for a drink, lunch or dinner with friends or family.