THE FIRST REGISTRATION PERIOD OF THE COAST AND HORN BUILDINGS IS CLOSED
KAAP's unique location calls for unique architecture. The five small-scale, exclusive residential buildings were designed by three different architectural firms, each with their own vision of living and design. Horn and York were designed by Orange Architect, with Powerhouse Company working on Coast and Verde and Next Architects creating Blanc. The result can rightfully be called special: a set of five iconic residential buildings with their own character and identity, combining to form an imposing, uniform whole. The five buildings will be home to 70 apartments, which will be built in several phases. You can still sign up for an apartment of your preference, as a reserve candidate. We will contact you as soon as a property becomes available for you.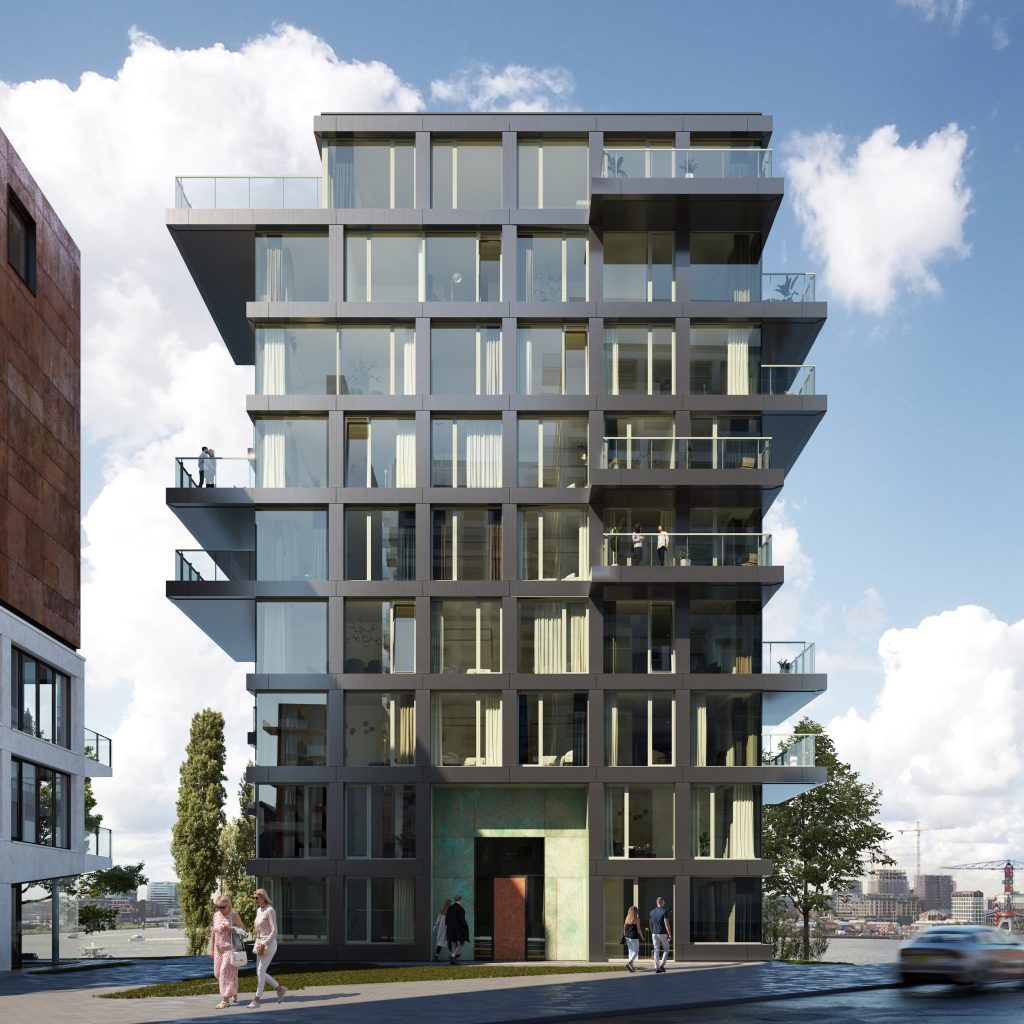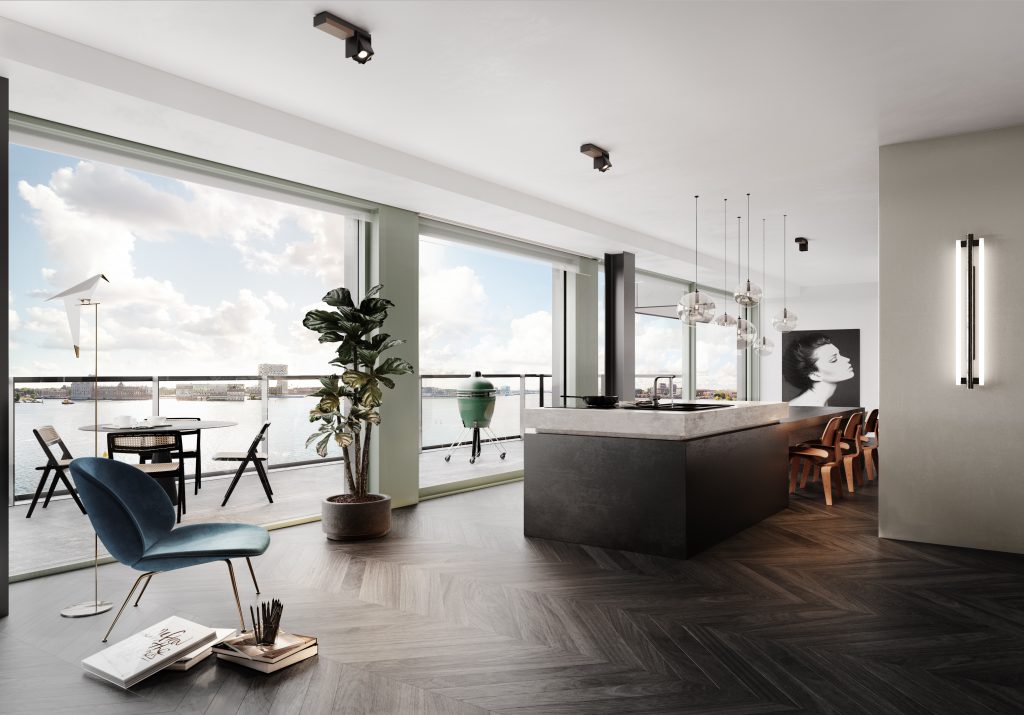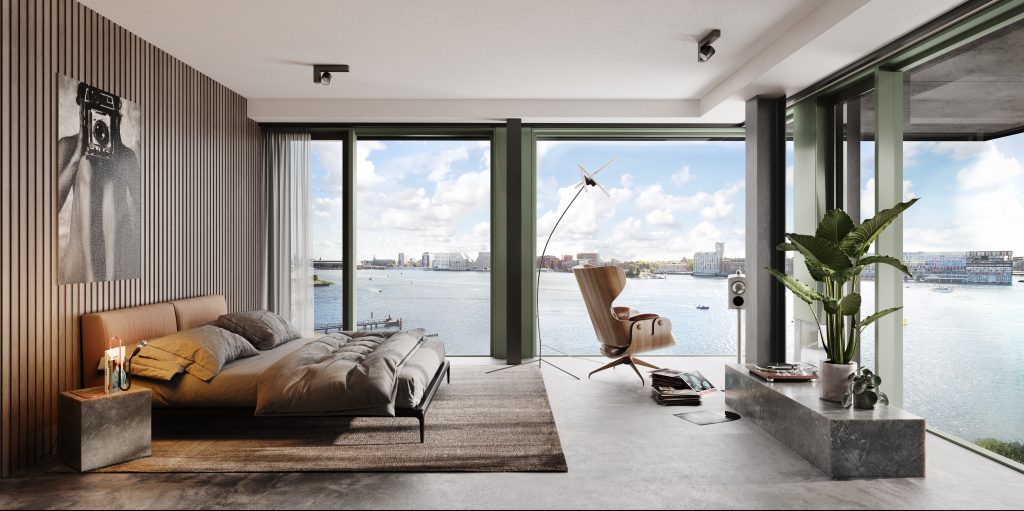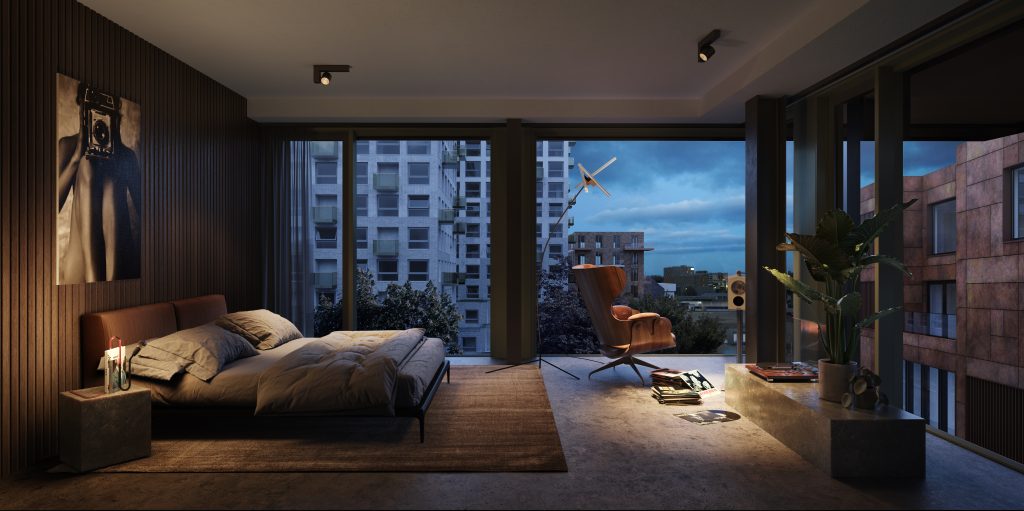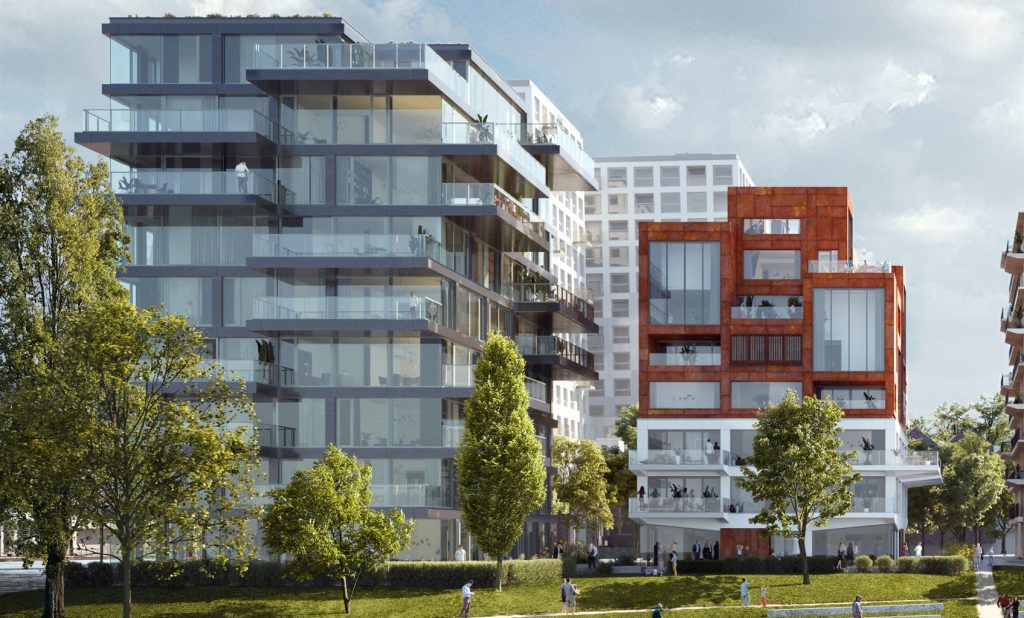 COAST
In designing Coast, internationally renowned architectural firm Powerhouse Company sought to pay tribute to the past with a building that is ready for the future. Coast is a striking building with two faces that mesh seamlessly and elevate each other. On the street-facing side, vertical windows alternate with black aluminium to create harmony and balance, as well as a sense of privacy and comfort. The style of the building changes as you get closer to the water, with the windows growing larger and shifting from a vertical orientation to a horizontal one. As a result, all 19 apartments offer spectacular views of the IJ river and Amsterdam.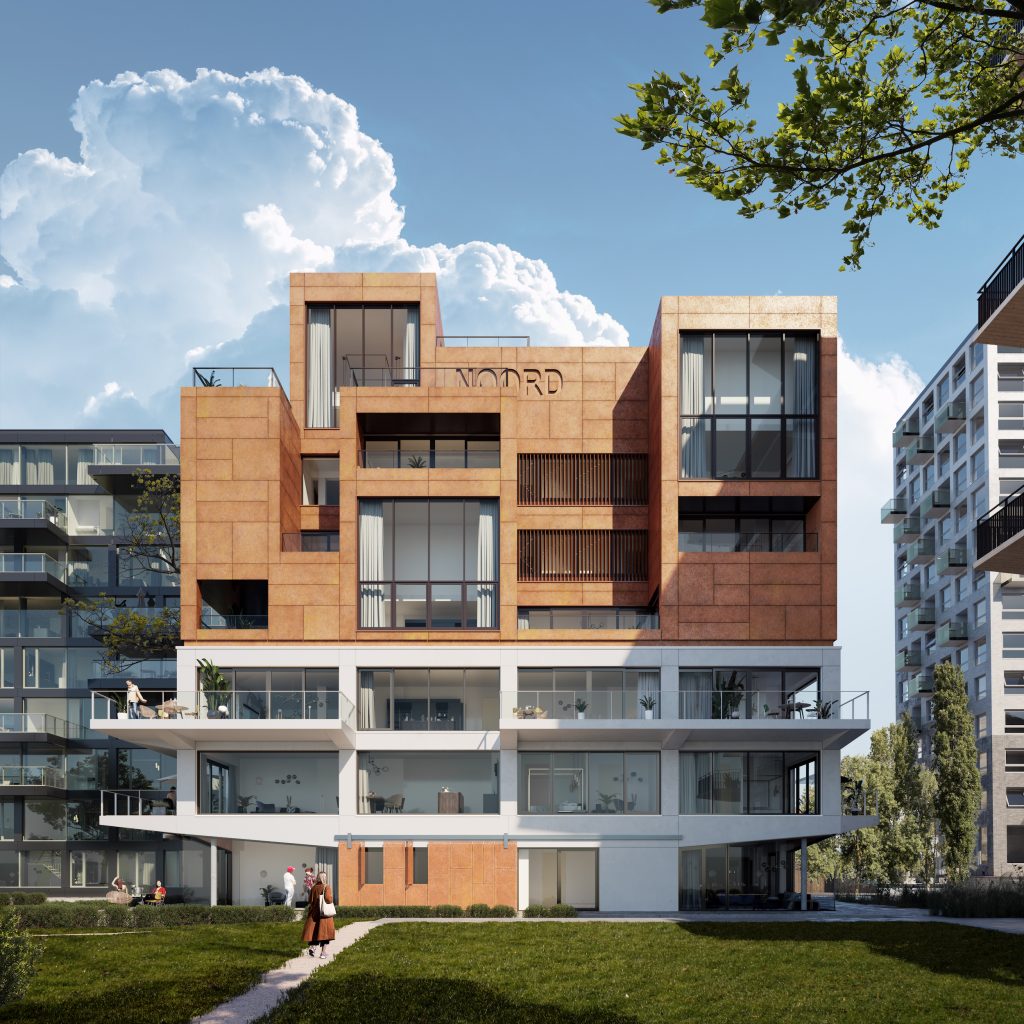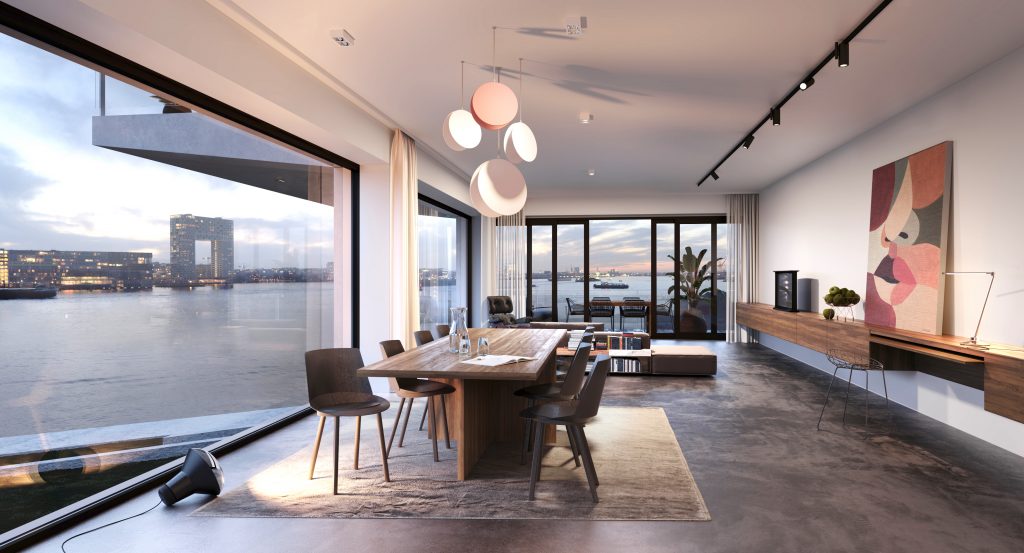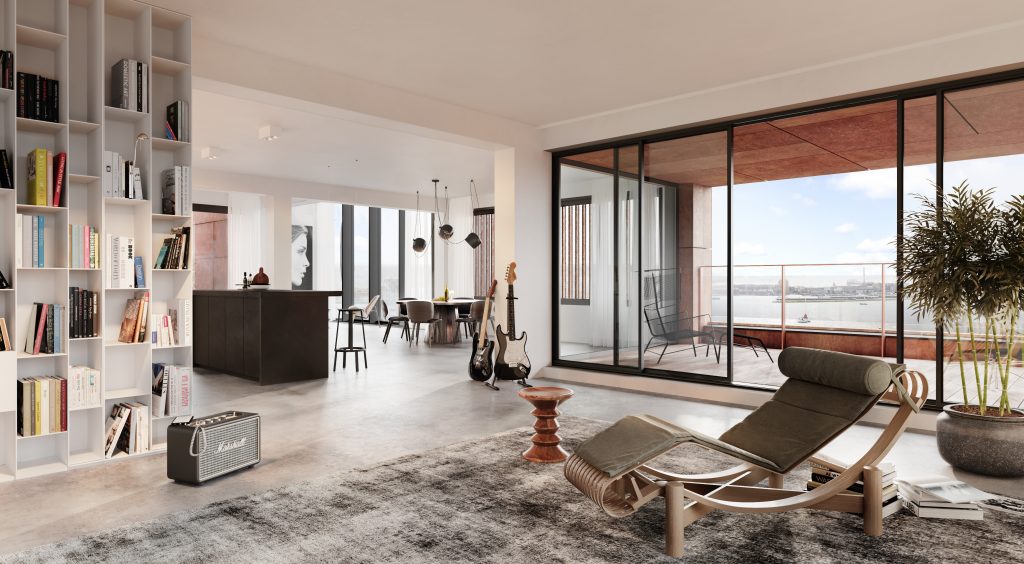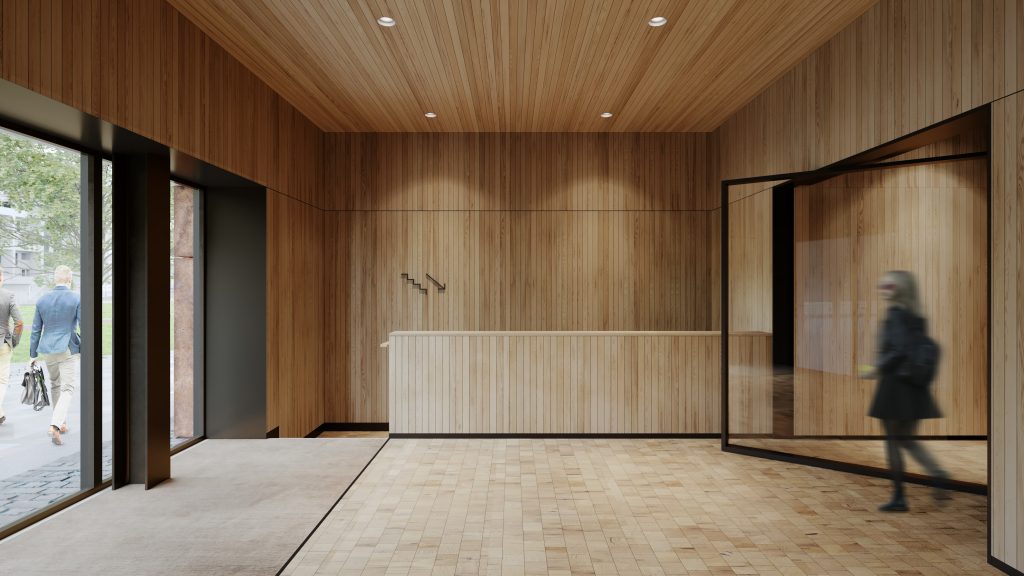 HORN
Contrast dominates in horn. Its imposing and powerful exterior embodies pure comfort and luxury, with plenty of light and space. Deservingly, the views of the IJ get pride of place. The design for Horn, which is home to just 13 luxurious apartments, is as intuitive, adventurous and inviting as it is smart and efficient. It embraces and reflects the spirit of place, harnessing modern design philosophies and spatial concepts that are aligned with people's living needs today. Horn was designed by Rotterdam-based architectural firm Orange Architects, which works on projects all over the world and also designed Jonas, another building currently under construction in Amsterdam's IJburg district.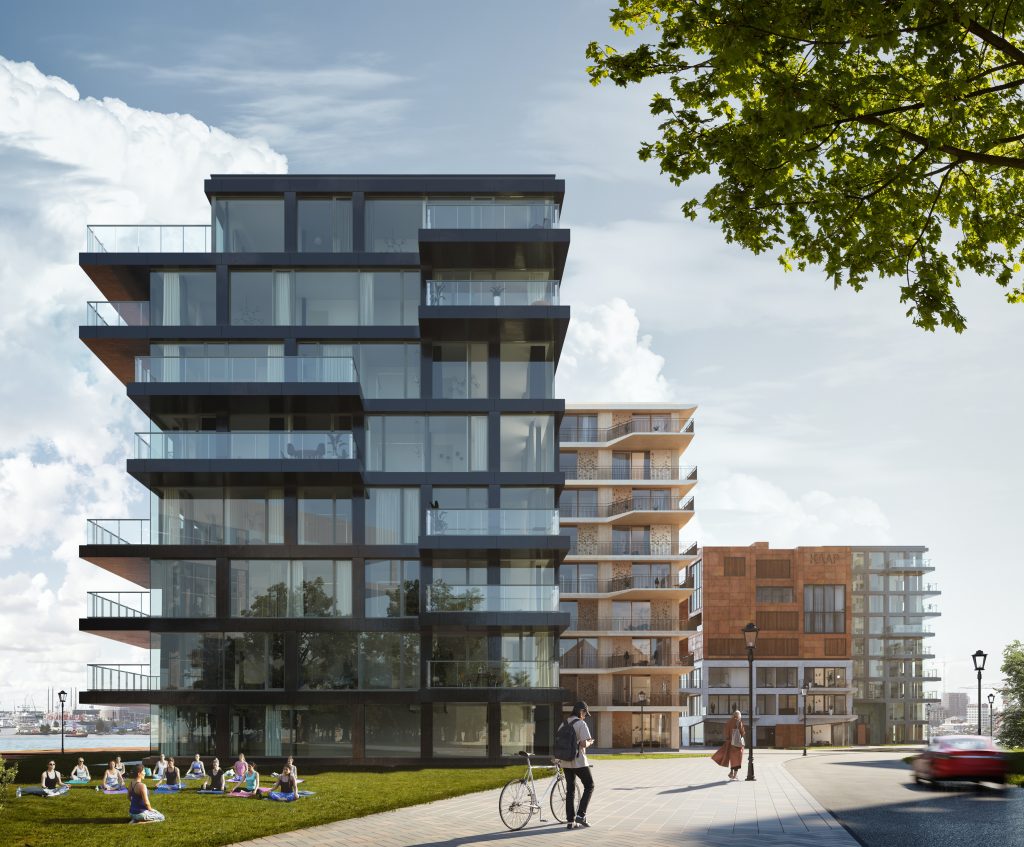 OWN LAND
KAAP is to be built on own land, so there will be no leasehold. This is remarkable for Amsterdam, especially for new-builds. Buyers can relish the prospect of saving thousands of euros a year in leasehold payments, not to mention the other benefits of building on private land. For instance, owners will benefit from any increase in lot value and prices will not be negatively affected by leasehold.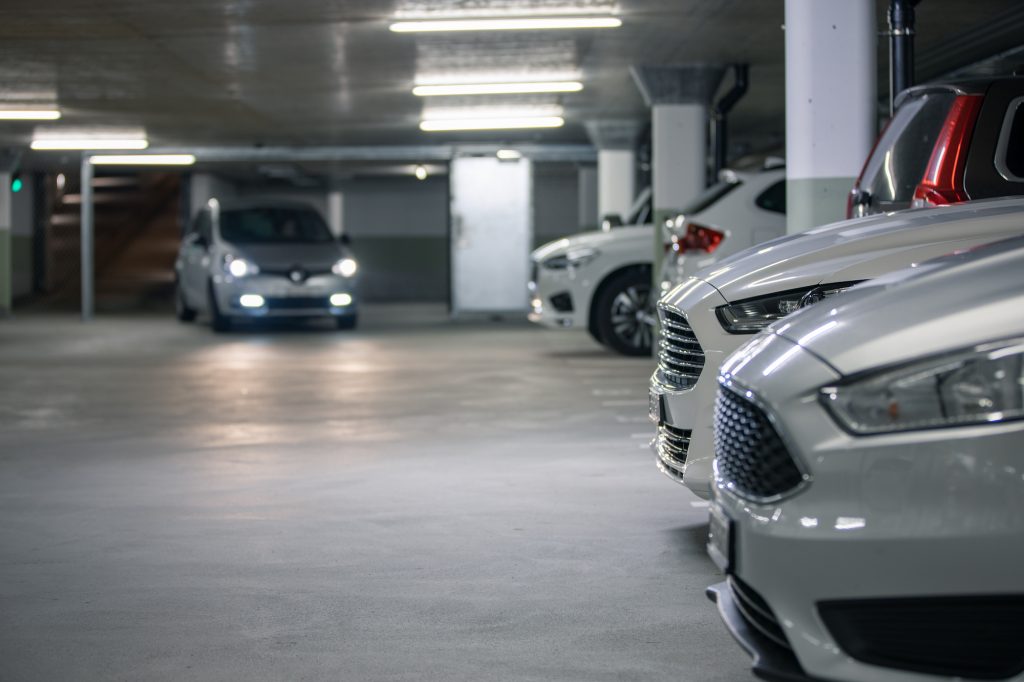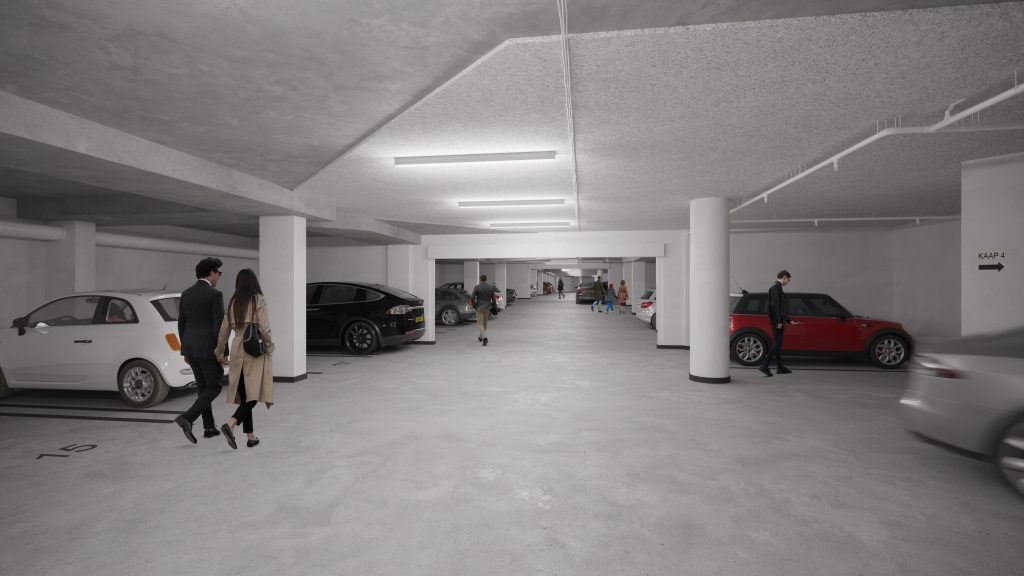 PARKING
A spacious parking garage for residents' cars, bikes and scooters will be built below the buildings, in addition to a second, separate garage. All residents are given the option to purchase permanent parking spaces, as well as a charging station for electric vehicles. The storage rooms are also located in this basement, which is equipped with a speedgate with license plate recognition to provide quick access and make residents feel welcome.